Human Services Comm.
« Previous Entries
Please join CB14's Human Services Committee on Tuesday, June 9th at 5:30 PM for Census 2020 update and discussion about next steps! Remember, responding to Census 2020 is one of the most important tasks on your to do list! It's quick and easy at my2020census.gov. If you have already responded to the Census, don't stop there; remind a friend, a neighbor, masked strangers you pass in the street! The resources we need to continue to address health, economic, educational, and social services in the wake of the Coronavirus pandemic are dependent on an accurate count.  Kings County was the most undercounted county in the country in 2010. This time around, we must "Make Brooklyn Count 100%". Click this link to join us online via Webex on the evening of Tuesday, June 9th at 5:30 PM for an update on where we are (hint: behind where we should be) and a discussion about how to get to where we need to be (hint: 100% counted)!
Representatives from local nonprofit organizations are invited to attend CB14's Annual Nonprofit Roundtable on Wednesday, February 12th from 10 AM – 2 PM at Touro College (1602 Avenue J.) The focus of this year's roundtable is how nonprofit organizations can work to support the 2020 Census count. Learn how your organization can help make Brooklyn count 100%! Please email info@cb14brooklyn.com or call 718-859-6357 if you plan to attend.
There are many ways to donate this holiday season! Holiday drives are underway to collect toys, books, coats and other much needed items for community members. Please click the link below for information about where to drop off or pick up donated goods. (more…)
Applications are being accepted for new Neighborhood Advisory Board (NAB) members. NABs provide community residents with an opportunity to help identify local funding priorities. NABs serve Neighborhood Development Areas (NDAs) which are low-income neighborhoods designated as needing community development support. NAB members help to identify the needs of their local communities. DYCD takes their findings into consideration when allocating federal Community Services Block Grant (CSBG) funding. To learn more and to apply for membership, please visit the NYC Neighborhood Advisory Board website.
Representatives of nonprofit organizations working in Brooklyn Community District 14 are invited to attend CB14's annual Nonprofit Roundtable. The event will be held on Wednesday, May 16th at Touro College (1602 Avenue J, Brooklyn 11230) beginning at 10:30 AM. Please RSVP to 718-859-6357 or info@cb14brooklyn.com if you or a representative from your nonprofit organization wishes to attend.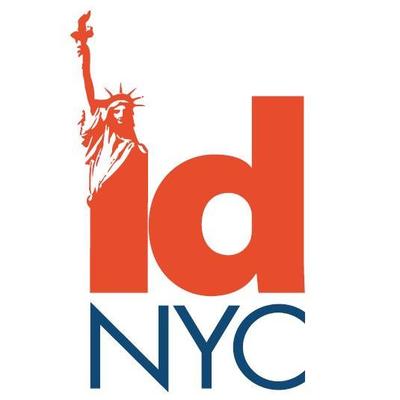 Get a free New York City Identification Card! Visit the IDNYC "Pop Up" Enrollment Center at Flatbush YMCA (1401 Flatbush Avenue, Brooklyn, NY 11210) between February 26th – March 8th, 2018, Monday – Friday 9:00AM- 5:00PM. Please note that the IDNYC Enrollment Center is closed each day between 1-2 PM. Make an appointment by visiting www.nyc.gov/idnyc, by calling 311 and saying "IDNYC", or visit the IDNYC pop-up site at Flatbush YMCA anytime between today and March 8th. Please click here to view IDNYC Enrollment Center flyer. 

Heat season runs from October 1st to May 31st. This year there are new regulations governing the temperatures at which building owners are required to provide tenants with heat.  During the day, from 6 a.m. – 10 p.m., landlords are required to keep a minimum temperature of 68 F when the outside temperature is 55 F or below.  At night, from 10 p.m. – 6 a.m., landlords are required to keep a minimum temperature of 62 F at all times.  Tenants without heat should file a complaint by calling 311.  More info is available here: www1.nyc.gov/site/hpd/owners/heat-hot-water
Between July 17 – August 11, the Department of Finance will be providing one-on-one assistance for Senior Citizen Homeowner Exemption (SCHE), Disabled Homeowner Exemption (DHE), Senior Citizen Rent Increase Exemption (SCRIE), and Disability Rent Increase Exemption (DRIE) at walk-in centers in Brooklyn, Manhattan and the Bronx. Residents can sit down with DOF staff to get the help they need.  For more information, click here to see Brooklyn Walk-In Center flyer, call 212-291-HOME (4663) or continue reading this post. (more…)
Cooling Centers are open! All NYC residents experiencing discomfort due to heat are encouraged to visit a cooling center located in an air-conditioned public facility. To find the nearest cooling center, visit the NYC Cooling Center website at maps.nyc.gov/oem/cc/.  Type your address into the search field on the upper-left corner of the map and then hit "Enter"; or zoom and pan the map to your neighborhood location. To search or view only accessible centers, click the "Accessible Only" button. Click here to learn more about ways to stay cool.
New York City fills many positions through the Civil Service Process which helps ensure that NYC's hiring process is competitive and fair. The City uses employment examinations to measure a potential candidate's merit and fitness for a particular title. Taking an exam is frequently the beginning of a hiring process that may lead to employment with the City. Candidates who pass exams will be added to the City's hire list and will be contacted to interview for available positions. Eligible lists usually remain active for four years. Click here to see current Civil Service Exam schedule.
If you are eligible, you may receive a voucher for the purchase and installation of an air conditioner or a fan to help your home stay cool. Eligibility is based on income and home cooling needs. One air conditioner or fan, not to exceed $800 including installation, will be provided per applicant household. The HEAP Cooling Assistance benefit opened May 1, 2017. Questions regarding the HEAP program should be directed to your HEAP Local District Contact or the OTDA Hotline at 1-800-342-3009. Click here to visit HEAP website.
DATE: Tuesday, January 31, 2017, 7:00PM
LOCATION: CB14 District Office (810 E 16th Street, Brooklyn)
AGENDA
1. VITA Free Tax Assistance Program – Makeela Brathwaite, VITA Program Director, Grow Brooklyn
2. New York City Commission on Human Rights Services & Resources – Edwidge Menard, Associate Human
Rights Specialist, Brooklyn Community Service Center
3. Other business
Do you need assistance paying your heating bill this winter? Heartshare Neighborhood Heating Fund (NHF) is offering $200 grants to all qualified households. Eligibility is based on household size and gross monthly income. Families can qualify whether they have unpaid bills, zero balance, or even a credit on your bill. As long as you are income eligible, you qualify for the grant. To see if you are eligible, what documentation to bring and for more information, contact a local enrollment site. This program ends March 31, 2017. Click here for locations to apply for a HeartShare heating assistance grant.
The HEAP Cooling Assistance Benefit opens on May 1, 2017.  Those who are eligible may receive a onetime benefit per household for the purchase and installation of an air conditioner or a fan to help cool their home.   Please visit OTDA's website for more information on the eligibility requirements and where to apply.
Date: Thursday, May 14, 2015, 7 PM
Location: CB14 District Office (810 East 16th Street, Brooklyn)

AGENDA
1. Report on Housing New York: Zoning for Quality and Affordability Text Amendment Proposal: Presentation by Johah Rogoff, City Planner, New York City Department of City Planning
2. Other business
DATE: Saturday, April 18th, 2015, 12-2 PM
LOCATION: MercyFirst (6301 12th Avenue, Brooklyn)
There are many children in foster care in need of a safe and loving home. MercyFirst presents a community event that hopes to inspire individuals to make a difference in a child's life. As a prospective foster parent, you will have the opportunity to meet with and discuss foster care with professionals, along with foster and adoptive parents. To register or for more information, call 718-232-1500 (ext. 219 for Jennifer Hayes or ext. 212 for Jenilee Fuertes.) Click here to see event flyer.
DATE: Thursday, October 1, 2015
TIME: 7:00 PM
LOCATION: CB14 District Office, 810 East 16th Street, Brooklyn
AGENDA
1. Restoring Family Links Program –
Marie-Celine Vandenbempt, International Service Specialist, American Red Cross
2. Workforce Development Program –
Janice Tosto, Deputy Director, Skills Training Program, St. Nick's Alliance
3. New York City SchoolFood Program –
Marian Osei-Boateng, District 17 Supervisor, NYC Department of Education
4. Other business
September 8-14, 2014 has been designated as National Lifeline Awareness Week by the New York State Department of Public Service (DPS.) The Lifeline Discount Telephone Service Program offers affordable rates for basic telephone service for income-eligible consumers. To qualify for Lifeline, consumers must participate in any one of a number of federal assistance programs or have an income at or below 135% of the federal poverty guidelines. To find out if you qualify and for more details about the program, please visit their website at www.AskPSC.com.
Check out a new community resource available on Brooklyn Community Board 14′s website! Click on square icon on the top right of the map below or click this link to view the full CB14 Nonprofit Organizations Map.
DATE: Wednesday, January 7, 2015, 7PM
LOCATION: CB14 District Office, 810 E 16th Street, Brooklyn 11230
AGENDA
1. Presentation of Services, Programs and Initiatives – Chaz Crowder, Brooklyn Borough Coordinator, New York City Human Resources Administration
2. Presentation of Services, Programs and Initiatives – Ricky Wong, Director of Community Affairs, New York City Department of Health and Mental Hygiene
3. Introduction of Programs and Services; Update on Office Relocation to Avenue M & East 14th Street (former NBC Studio building) – David Mandel, CEO; Reggi Salzberg, Director of Program Development, OHEL Children's Home and Family Services
4. Other business
Do you want to create change and serve Brooklyn? Are you a non-profit, faith, or community leader who wants to expand your network? Are you seeking professional development and leadership training? Community Leaders are encouraged to apply for the 2013-2014 We Are All Brooklyn Fellowship. CLICK HERE to visit the WAAB Website to read more about the opportunity and to download the application. The application deadline is Friday, June 28, 2013 at 5:00pm. For more information, email MedeirosA@jcrcny.org
Connect with others and share resources at this monthly support group for women affected by cancer. All women are welcome including those newly diagnosed, in treatment or survivors.
When: Tuesday, July 31, 2-3:30 PM
Where: SUNY Downstate Medical Center at Long Island College Hospital, 339 Hicks Street, Avram Conference Center, Room F/G
Register today at 718-780-1481 or email Joy.Lindquist@Downstate.edu
The NYC Office of Emergency Management announced cooling centers will open Monday, July 16 & Tuesday, July 17, to help New Yorkers stay cool. According to the latest National Weather Service forecast, the heat index is expected to exceed 95 degrees Monday and Tuesday. With temperatures soaring, it is important to keep hydrated and stay cool. During officially-declared heat waves, New York City offers hundreds of cooling centers  in air-conditioned public community centers, senior centers, and public libraries around the five boroughs. To find a cooling center or pool near you, call 311 or Click Here to use the online Cooling Center locator. These centers are free and open to the public. Individuals who have no ready access to a cool environment, and particularly those at risk for heat-related illness, should use the cooling centers during a heat wave.

Saturday, June 30, 1-3 PM * Cortelyou Church of God, 1085 Flatbush Ave.
Services provided will include health information, foster parent sign-up, mental health information, shelters and housing options, daycare vouchers and children's resources, loan modifications, employment information and more!
The event is free and open to the public. Click Here for more information.
The Community Board 14 District Office will be closed today, Wednesday, May 2 at 2 PM.
Join us at the
Brooklyn College Student Center
(East 27th and Campus Road)
for the
5th Annual Youth Conference
from 4-7 PM today!
For more information, CLICK HERE!
Midwood High School is hosting a Town Hall Meeting on Thursday, April 19th 2012 at 5 PM. The topic will be on Cyber-bullying and how schools, students, and parents can implement effective measures to deal with this problem. The guest speaker will be ADA Frank Laghezza from the Brooklyn District Attorney's Office. His presentation will provide insight on how to recognize and resolve matters surrounding cyber-bullying. This meeting is open to the public.
CYBER-BULLYING:

How schools, students & parents can work together



MIDWOOD HIGH SCHOOL: 2839 Bedford Avenue  Brooklyn, NY 11210
Phone: (718) 724-8500
Thursday, April 19, 2012 @ 5 pm
Guest Speaker: Frank Laghezza, ADA, Brooklyn District Attorney's Office
« Previous Entries