Archive for December, 2018
For the January 2019 meetings calendar and agenda, please click on the links below.
CB14 Meeting Calendar – January 2019
CB14 Meeting Agendas – January 2019
Thursday, December 27th, 2018
The New York City Department of Sanitation will not be collecting trash, organics or recycling  on New Year's Day, Tuesday, January 1, 2019. Residents who normally receive Tuesday garbage / recycling collection should place their materials out at curbside after 4 p.m. on Tuesday, January 1 for collection beginning Wednesday, January 2. Please note that it is not unusual for collection times to be delayed or different after a holiday and during the winter season. (more…)
Monday, December 10th, 2018
The 2019 Charter Commission is asking New Yorkers to share their ideas about ways to improve our City. Make sure your voice is heard! Share your #NYCvision and help shape our City's future. Visit charter2019.nyc to learn more! Submit your ideas before the December 31, 2018 deadline on the website or by sending an email to info@charter2019.nyc.
Tuesday, December 4th, 2018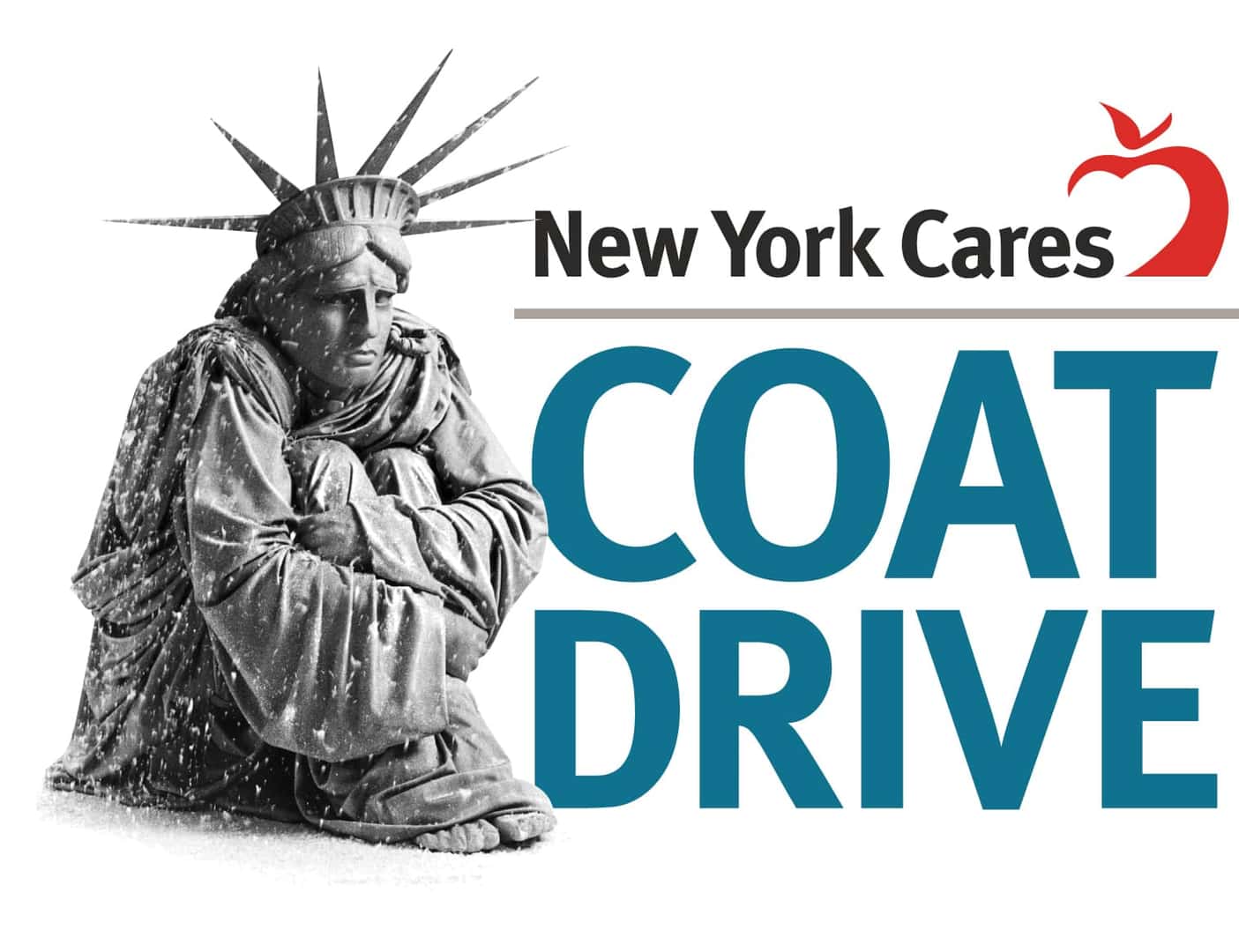 New York Cares has partnered with local NYPD precincts for the 30th annual Coat Drive. Contact the 70th Precinct Community Affairs office at (718) 851-5557 for more information or click here to view the map of drop-off locations. Councilmember Williams' office is hosting a Holiday Toy Drive through December 21st. Please click here to see flyer with more information or call 718-629-2900.
Thursday, November 16th, 2017
DATE: Wednesday, December 5, 2018, 6:30 PM
LOCATION: CB14 District Office (810 East 16th Street, Brooklyn 11230)
AGENDA
SPECIAL PERMITS: Applications for Special Permits have been filed with the Board of Standards and Appeals (BSA), pursuant to Zoning Resolution of the City of New York §73-622, to enlarge a single or two-family detached or semi-detached residence within the designated R-2 district bounded by Avenue I, Nostrand Avenue, Kings Highway, Avenue O and Ocean Avenue in Community Board 14 in the Borough of Brooklyn.
6:30 PM – 1234-1238 East 22nd Street, between Avenue K and Avenue L, Block 7621, Lots 72 & 74, BSA# 2018-104-BZ – Applicant's Representative: Lyra J. Altman, 212-452-4284
6:45 PM – 966 East 24th Street, between Avenue I and Avenue J, Block 7587, Lot 74, BSA# 2018-154-BZ – Applicant's Representative: Lyra J. Altman, 212-452-4284
7:00 PM – 1123 East 27th Street, between Avenue K and Avenue L, Block 7627, Lot 35, BSA# 2018-155-BZ – Applicant's Representative: Jay Goldstein, 646-535-3771
7:15 PM – 1315 East 24th Street, between Avenue M and Avenue N, Block 7660, Lot 39, BSA# 2018-146-BZ – Applicant's Representative: Eric Palatnik, 212-425-4343
7:30 PM – 1133 East 22nd Street, between Avenue J and Avenue K, Block 7604, Lot 19, BSA# 2018-167-BZ – Applicant's Representative: Richard Lobel, 212-725-2727
1640 FLATBUSH AVENUE REZONING: A Uniform Land Use Review Procedure (ULURP) application No. C 190053 ZMK submitted by the applicant, 1640 Flatbush Owner LLC, seeking a Zoning Map amendment to rezone the development site at 1640 Flatbush Avenue (Block 7577, Lot 60) from a C8-2 and an R6 zoning districts to a C4-4D zoning district; and to rezone portions of two adjacent properties, Block 7577, Lot 25 and Block 7576, Lot 69 from a C8-2 zoning district to an R6 zoning district. In addition to this application, the applicant has filed a related ULURP application No. N 190054 ZRK seeking a Zoning Text amendment to amend the text of the New York City Zoning Resolution ("ZR") to designate the development site as a Mandatory Inclusionary Housing Area (Appendix F), to facilitate the development of a 13-story plus cellar mixed use building with retail on the first and second floors and residential above, which would include approximately 34 units of affordable housing.
7:45 PM – 1640 Flatbush Avenue, between East 32nd Street and Aurelia Court, Block 7577, Lot 60;
p/o Block 7566, Lot 25; p/o Block 7576, Lot 69. Applicant's Representative: Jay A. Segal, Greenberg Traurig, LLP, 212-801-9265.
If you would like to testify at any of these public hearings, please pre-register for speaking time by
calling the District office at 718-859-6357 or you may register to speak on the evening of the hearing
on December 5th. Speakers who register in advance will be given priority on the speaking schedule.
Thursday, November 16th, 2017
DATE: Wednesday, December 12, 2018, 7 PM
LOCATION: YCB14 District Office (810 East 16th Street, Brooklyn 11230)
AGENDA
1. Continued Planning for CB14's 2019 Annual Youth Conference
2. Other Business
Monday, June 19th, 2017
Date: Monday, December 10, 2018; 7:30 PM
Location: P.S. 249 (19 Marlborough Road, Brooklyn, NY 11226)
AGENDA
1. CALL TO ORDER
2. MINUTES
3. DISTRICT MANAGER'S REPORT
4. CHAIRMAN'S REPORT:
a) Recommendation – Special Permit – 1234-1238 East 22nd Street – BSA# 2018-104-BZ
b) Recommendation – Special Permit – 966 East 24th Street – BSA# 2018-154-BZ
c) Recommendation – Special Permit – 1123 East 27th Street – BSA# 2018-155-BZ
d) Recommendation – Special Permit – 1315 East 24th Street – BSA# 2018-146-BZ
e) Recommendation – Special Permit – 1133 East 22nd Street – BSA# 2018-167-BZ
f) Recommendation – Rezoning – 1640 Flatbush Avenue – Zoning Map Amendment –
ULURP Application No. C 190053 ZMK; Zoning Text Amendment – ULURP Application
No. N 190054 ZRK
5. TOPICAL COMMITTEES – REPORTS AND ITEMS:
a) Education, Libraries and Cultural Affairs
b) Transportation
c) Youth Services
d) Human Services
e) Community Environment
f) Public Safety
6. PUBLIC SESSION
7. ADJOURNMENT